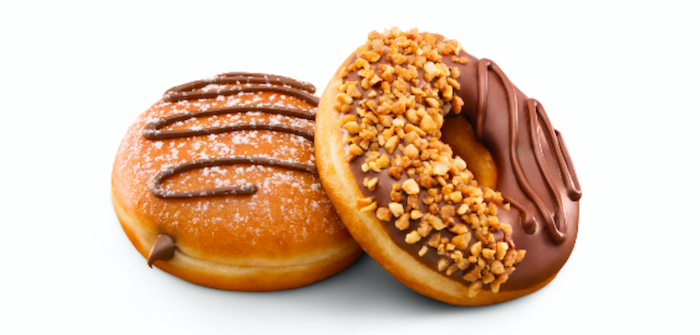 The Perfect Match, Krispy Kreme make the perfect match with Nutella
What happens when the world's favourite hazelnut spread meets the most awesome doughnuts…? Two become yum!
The ultimate partnership has happened! From today for a limited time only, Krispy Kreme South Australia stores will sell Krispy Kreme doughnuts with Nutella – everyone's favourite hazelnut spread. Dough'nut miss out on the two new varieties: deliciously dipped or lovingly filled. For the first, Krispy Kreme has dipped its classic doughnut in Nutella hazelnut spread with cocoa and then topped it with a sprinkling of caramelised hazelnuts. The second variety is Nutella filled with a dusting of icing sugar and a drizzle of Nutella on top.