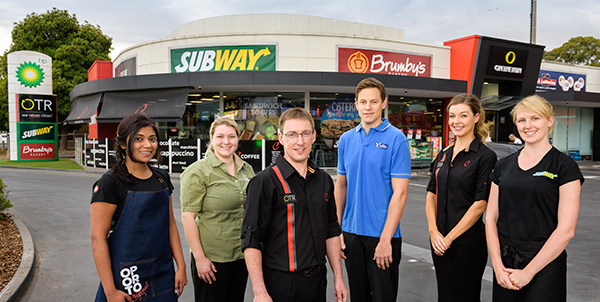 OTR is a proudly South Australian business that started in 1984 with one store at Woodville Park. Today OTR has over 130 locations across South Australia, is open 24 hours a day, 7 days a week and employs over 2,000 Team Members. Our mission is to redefine convenience shopping and make life easier for South Australians with our 'We Never Close' promise.
At the core of our success are our Team Members. OTR is committed to providing an environment where all of our Team Members are able to develop to their full potential and to contribute to the success of the company. The skills learnt at OTR, from completing a Certificate III in Retail through to on the job training are invaluable in creating opportunities to exceed within the company.
OTR is committed to providing career opportunities for all Team Members to achieve their goals. If you share our passion for hard work, dedication and willingness to learn, please send us your resume as we'd love to hear from you!